We have two Orchard Cab product lines to choose from: Precision Fit and Universal Fit. Select one of our product lines below to find out more details.
Orchard Cabs in this series have been designed from the very start to fit on a specific series of orchard tractors. These are permanent mount cabs that have all the amenities of a factory cab but in a Low Profile, Orchard Friendly Envelope: Air Conditioning, Cab Pressurization / Filtration System, Noise Attenuated Interior, Isolated Cab to Tractor Mounting, etc.
Find out more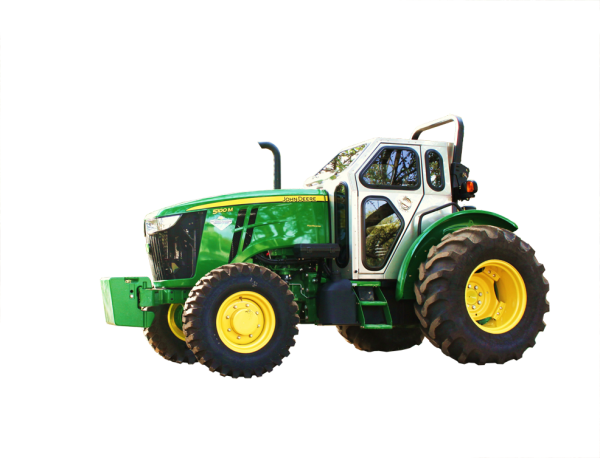 This is our original series of a "one cab fits all," removable orchard cab that has been in the market place since 1992. Time tested and farmer approved, these cabs are designed to have the absolute minimum impact on your orchard. These cabs have another feature that make them very popular: they are easily removable. After the initial installation, they can be either removed or reinstalled in under 15 minutes.
Find out more